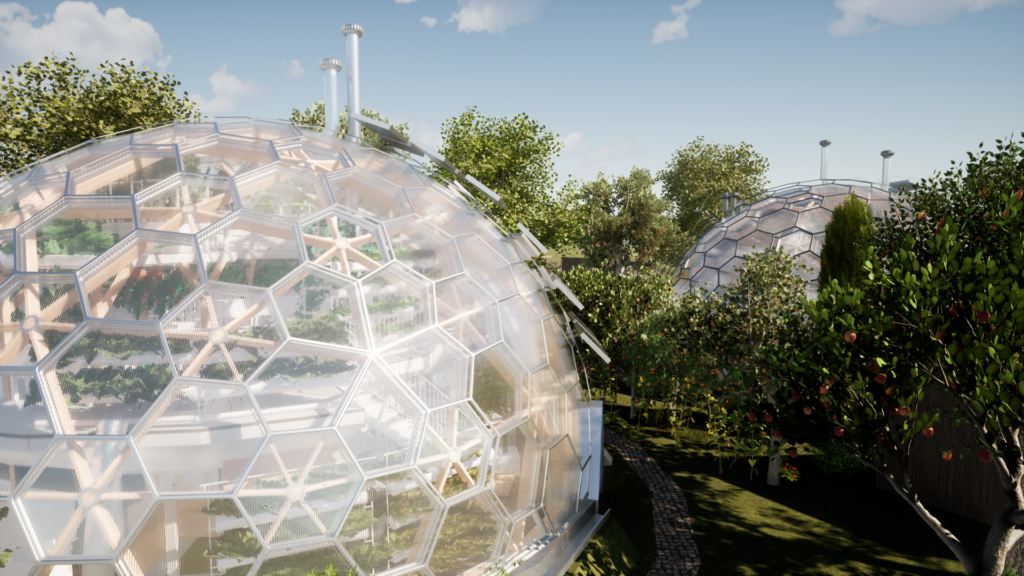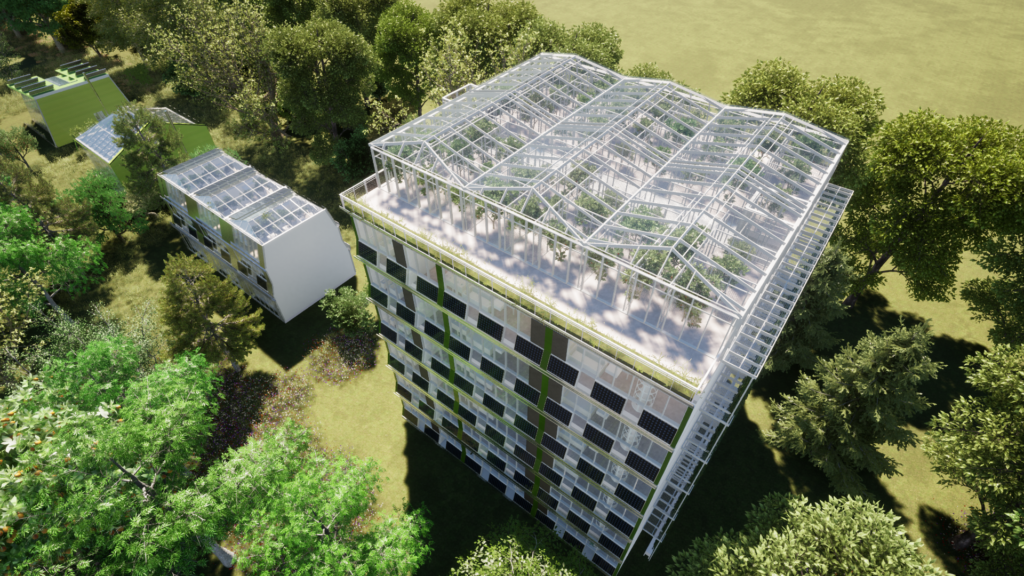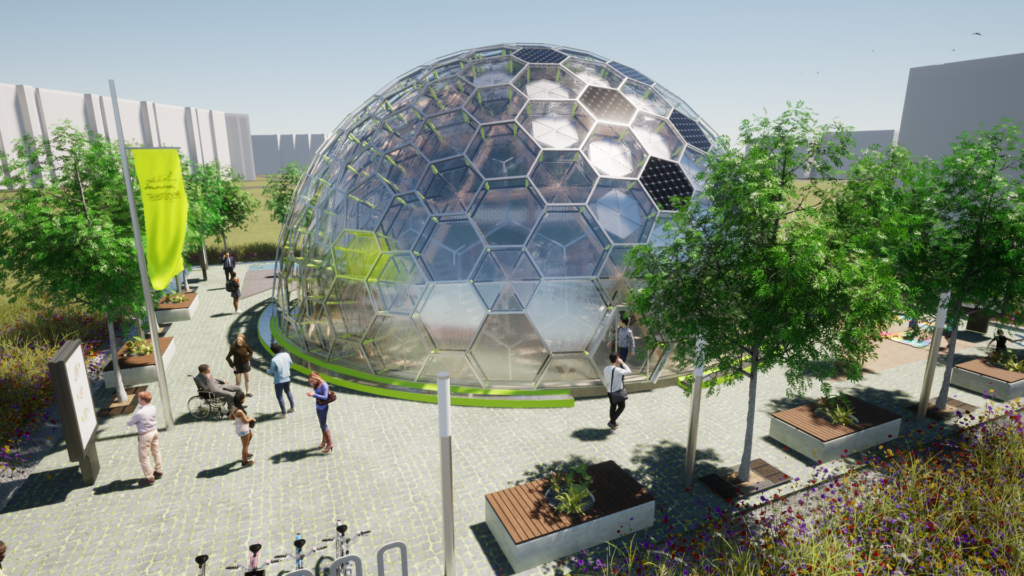 Designing the space at the perpektiveLAB architecture emphasis the conection with nature. Big part of projects evolving greenhouses to replenish building into one functional unit. Cobining modern technologies as well as original building principles, achieving an ideal indoor environment. The projects addresses issues related to the sustainability of life in the current state of the environment, where changes caused by increasing drought and temperature fluctuations are problem.
Agriculture is looking for other ways to grow crops stably in a changing ecosystem. The main trends that are changing current world agriculture include indoor cultivation with daylight or without daylight and cultivation without the use of soil. These methods allow both year-round harvesting, significant water savings and at the same time minimize the need for the use of pesticides and herbicides, eliminating the access of pests. The result is food with the full nutritional values, thanks to the balanced composition of nutrient solutions. There is still a need to transport crops over longer distances, and the use of plastic packaging is common. If the new cultivation principles are transferred to the domestic environment, there will be a reduction in traffic, and reduction in greenhouse gas emissions. The savings in the cost of providing food for the household and the freshness of the crops are not negligible. Harvesting is possible just before consumption. The technology of hydroponic and aeroponic cultivation is not hard to learn. Many types of growing systems with varying difficulty have emerged. It is thus possible for everyone to choose a system according to their possibilities and needs.
professional portfolio
Ing. arch. Jakub Volka ČKA 03947
2016-2020 basepoint, spol. s.r.o. – http://www.basepoint.cz/
2014-2016 STOPRO, spol. s.r.o. – http://www.stopro.cz/
2011-2014 DESIGN arcom, spol. s.r.o – http://www.design-arcom.cz/
2008-2011 Petr Franta Architekti & asoc, spol. s r. o – http://www.petrfranta.eu/
2007-2008 KA architekti , s.r.o – architecture studio – http://www.ka-architekti.cz/
2000-2007 Petr Franta Architekti & asoc, spol. s r. o – http://www.petrfranta.eu/
awards
Ing. arch. Jakub Volka, the design team Member
ČVUT-CIIRC Petr Franta Architekti & Asoc.
– Grand Prix Of Czech Architecture Award 2017
– Inovative Architecure Award 2019
– German Design Award 2019
projects involved